MicronodeTM X-ray Generator
The Papillon+ Micronode© is a monoblock type assembly combining an x-ray tube and high voltage generator. The rod anode design of the x-ray tube makes it quick and easy to deliver a high dose brachytherapy treatment to soft tissue tumours or surgical cavities.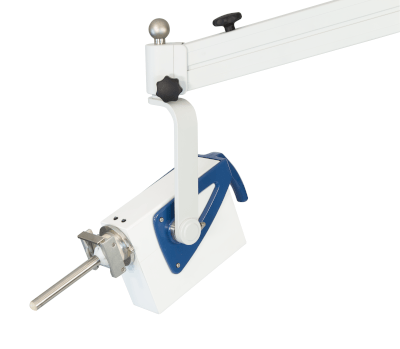 How Does the MicronodeTM X-ray Generator Work?
The Micronode™ X-ray generator can produce 50,000 volts of power, providing stable 50 kVp radiation output. High-dose rates up to 20 Gy/m are achievable due to innovative forced liquid cooling of the anode. A range of treatment accessories can be selected to modulate the X-ray beam for clinical treatment of breast, skin, and rectal cancers. These accessories are electronically identified, ensuring that the Micronode© has the prescribed accessories fitted before radiation can be produced.
The system is battery powered allowing for cable free access to the patient during operation. Combined with wireless communication to the workstation PC via secure encrypted Wi-Fi technology the Papillon+™ reduces expensive capital work on treatment rooms or operating theatres.
Contact us for more information